Whether you want to start a new business or reinvigorate an existing one, market research is essential for your success. You need to know what you are fighting against, what challenges you need to overcome, what your competitors are doing and what your target audience wants or needs.
All these aspects and even more can be revealed by a careful market research in which you assess your opportunities and your threats, then develop strategies to succeed and get where you want to be. You may already have this kind of thinking, but if research is not your cup of tea, you may encounter troubles in doing a proper job.
This is why you should consider letting your market research efforts in the hands of specialists. By hiring a professional market research company you'll have all the data you need in a fraction of the time you'd need to put it together by yourself. Moreover, an experience professional will be able to offer you an action plan or some guidelines on what you need to do in order to establish yourself as an expert in your market and get more customers.
If you brief the market research company well, they will provide you the knowledge that will enable you take one step further in developing sound marketing plans and strategies. They can organize quantitative and qualitative research, focus groups and questionnaires, so that at the end of the day you have a clear picture about who your customer is and what are her desires and unfulfilled wishes your product can help her fulfill.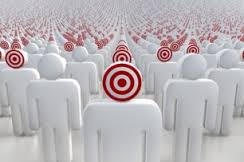 The biggest problem of most businesses are not the products or services the offer. Many high quality products or services die because of a lack of customers. The problem is that business managers forget to identify a need before offering something that fulfills it. If you don't spot a need for your product in your target group, it may mean you've chosen the wrong target market. The sooner you change, the better. Paretto's law states that 20% of your customers make 80% of your sales. Your task is to discover who those 20% are and find more of them instead of spreading out too thin and not scoring the expected results. A good market research company will help you identify your core target, those people who make the bulk of your profits.